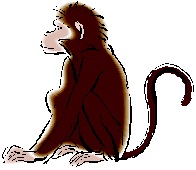 This is a time to act cautiously for there may be difficulties ahead. This is especially so with legal issues, gossip or back stabbing. Do take extra care when signing documents. This is only a precaution and it does not mean something bad will happen, having good Feng Shui is sometimes about just being aware.
To further enhance 2012 take a look at your 2012 annual animal predictions and also the 2012 flying star (Xuan Kong) as you will need to follow the advice carefully to ensure a trouble free year in 2012. You can place your annual cures and enhancers at any time of the year after February 4th 2012.
For protection you should have a key chain pendant of a Snake with you at all times.
Your lucky sector is the West-Southwest (232.5º – 247.5º) of the home or office.